Launching our Intercom Articles Integration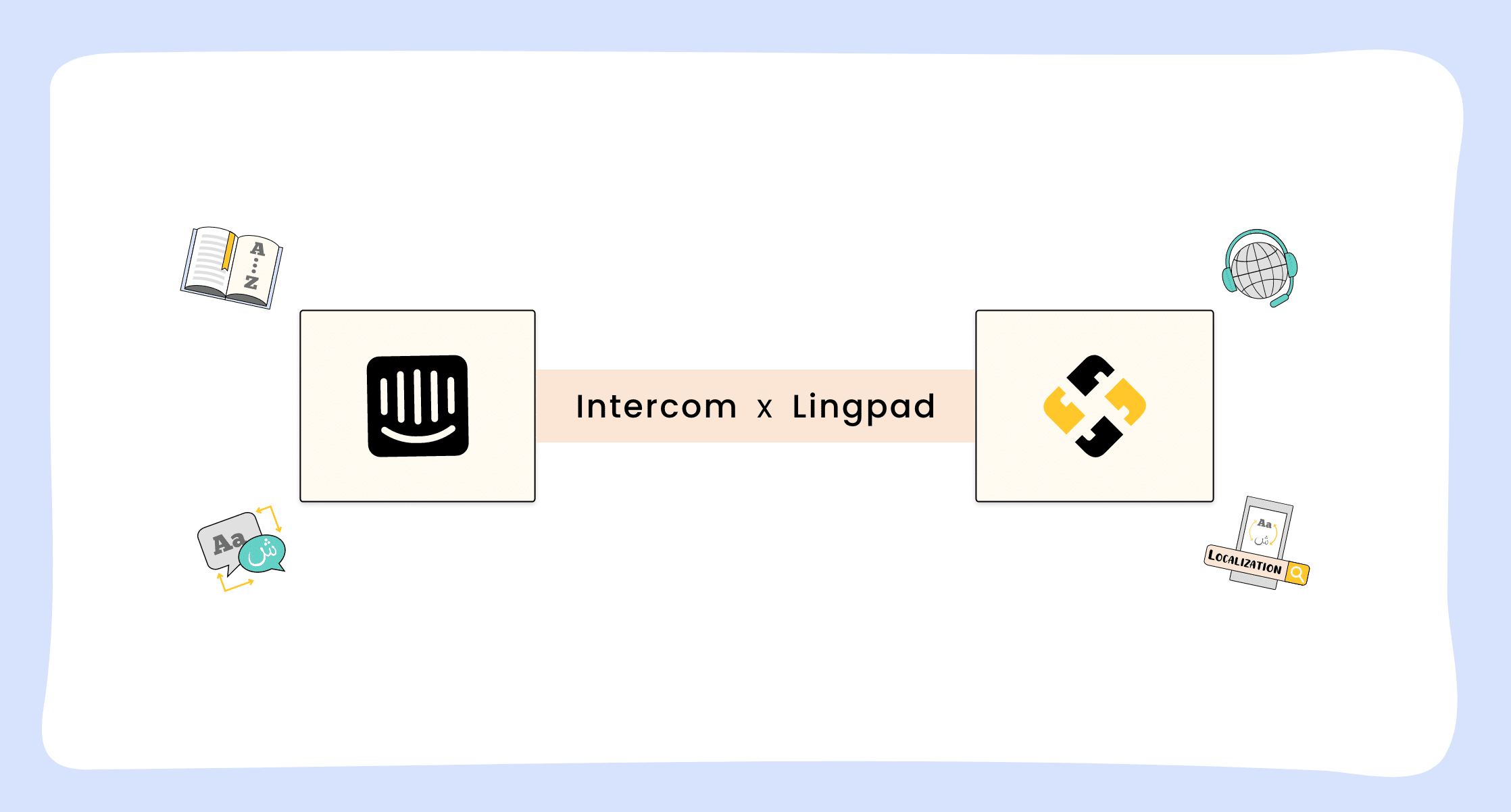 Why do you need a smart TMS to localize your Intercom Help Center articles?
Translation is easy. Bulk and quality translation is not so much.
Whether your company uses Intercom or any other help desk tool, the problem persists.
Companies' most challenging issue while localizing their content is "Scalability". Even if you're using machine translation, translating articles still needs human intervention.
Translators and proofreaders have to collaborate effectively to bring high-quality translations to the table. Otherwise, poor proofreading and broken quality assurance processes can make your content quality suffer. This can eventually put your company's overall reputation at stake.
In such cases, a Translation Management System can come to your aid. A Translation Management Software or TMS helps you scale your localization processes and make them smooth and super efficient.
But… Doesn't Intercom already provide translation facilities?
Yes, it does. However, since Intercom's core focus is to help you provide excellent business messaging, businesses still need help with translating articles in bulk. On the other hand, a smart TMS is explicitly built to make your content localization processes swift and hassle-free.
Problems that businesses face while translating their Intercom Articles
Translators have to juggle between the original document and the operative draft. This makes their work unproductive, irritable, and, if we are being honest, excessively time-consuming.
Translating a word or translating a paragraph – which do you think is more challenging? The wrong context translates (forgive the pun!) to a bad customer experience. When you try to translate the whole section in one go, the chances of losing its context become high.
Like translators, proofreaders have to repeatedly switch back and forth between the original and translated documents.
The entire manual translating and proofreading approach adds to an already tiring and complex process that is localization. This can take multiple revisits– thus making it anti-productive.
An unorganized workflow adversely affects your budget. With countless errors and multiple revisits, you will have to hold onto your translation team longer—more time, more payments, and thus, more translation costs.
Lingpad X Intercom Articles: Bring Magic To Your Intercom Help Center Localization
With Intercom integration, Lingpad aims to help businesses like yours make localization a non-tiring process. Lingpad is a customer-service centric TMS that helps companies create a mark in every market. It enables you to translate your help center articles hosted on Intercom Knowledge Base – segment-by-segment– leaving a minimal chance for errors and consequent miscommunication.
What Intercom Articles X Lingpad Brings To The Table:
Below are the perks of integrating your Intercom workspace with Lingpad:
Some Bonus Pointers That Make Localization A Breeze With Lingpad
Bonus 1 – Lingpad's Smart Editor:
With time, your customer support articles will evolve for sure. But editing your translated articles every now and then can become an uninvited headache. Lingpad solves that too.
Lingpad's Editor automatically detects the segments that have been altered and changes the translation status. All you have to do is import the articles, add translations for the altered segments, and your revised support article is ready to be published!
Bonus 2 – Language Service Providers:
Having issues finding the best talents proficient in the translations in your particular industry? We can help! Apart from our powerful TMS, we connect you with our cherry-picked, ISO-certified localization partners. You can choose from our versatile Language Service Partners and work with the best translation experts who cater to translations in all languages across industries.
To conclude, Lingpad helps you automate, streamline and optimize your Intercom Articles localization. We aim to keep you ahead of competitors by helping you tap into the global markets more strategically. We can't wait for you to have a Lingpad sneak peek.