Save While You Scale


Only With Lingpad
Revolutionize your localization workflows and elevate customer experiences with Lingpad's flexible and personalized pricing options designed to suit your business needs.
Unrestricted access to features
Unlimited capacity
No hidden fees
Pricing Plans
Tailored To Your Needs
Pay As You Grow
Pay for the services you use, ensuring maximum flexibility and control over your budget. No lock-in contracts to restrict your growth!
Volume-use Discount
As your localization needs grow, so does your discount. Maximize your budget by localizing higher volumes of content at reduced rates. Save big with Lingpad!
Committed-use Discount
Commit to a yearly contract to unlock exclusive discounts. Optimize your workflows, increase efficiency, and enjoy cost savings with Lingpad!
Flexibility, Value, Growth.


Across All Customer Support Platforms.
Whether you're a small team looking to streamline your processes or a large enterprise aiming to scale globally, our plans are designed to provide flexibility, exceptional value, and room for growth. Contact our sales team today to discuss the plan that aligns perfectly with your business goals. 
Empower customers to resolve queries at their convenience while your team focuses on more complex issues. . Enrich customers' experiences with your brand with multilingual help center articles.
Turn monolingual agents to multilingual ninjas with the power of AI. Enrich customers' experiences with your brand with AI-powered, human-like multilingual customer support.
See How Lingpad Can Work For YOU!
World's
Leading Brands
Use Lingpad To Provide Exceptional Customer Experiences
Zendesk Support

890

Avg. Monthly Tickets

75

Languages

AI + Human
Rebtel is a Swedish technology reforming international calling by offering high-quality international calling available at optimum prices. The services include International Mobile Top-Up and Money Transfer as well! Needless to say, multilingual customer support is a pivotal part of Rebtel's worldwide success.
Zendesk Support

248

Avg. Monthly Tickets

8

Languages

AI
Luxreaders is an innovative eCommerce Retail brand that is revolutionizing the way people buy reading glasses. Since all aspects of the business are online: the initial virtual try-on, online vision test as well as a qualified assessment of the their customer's needs; Luxreaders receive considerable amount of customer service tickets.
Zendesk Support

84

Avg. Monthly Tickets

7

Languages

AI
Leading Fintech company Mokka offers BNPL (Buy Now, Pay Later) to clients in Central and Eastern Europe. Mokka enables flexible payment solutions for their 12 million registered consumers across 7500 leading merchant partners. Offering multilingual customer service is crucial to their business as they aim to grow into new areas.
Zendesk Guide

194

Articles

4

Languages

AI + Human
Veo is a groundbreaking Tech brand passionately working to make sports recording technology affordable and accessible to all. With a presence in over 80 countries, Veo's expansive knowledge base articles also needed to be accessible to members of the Veo community. What better way to make help center articles accessible than to make them available in the relevant target languages!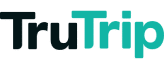 Zendesk Guide

584

Articles

7

Languages

AI + Human
TruTrip is an innovative business travel management company making business travel accessible and straightforward. With cutting-edge travel technology, consumer-grade designs, complete visibility over trips, spending, and expenses, businesses are able to optimise and automate their travel booking processes using TruTrip's platform. Making their holistic knowledge base multilingual is crucial to engage varied audiences - and Lingpad is helping them do just that!
Choose The
Best-In-Class
Translation Management System
Lingpad upholds the highest global standards for privacy, security, and quality.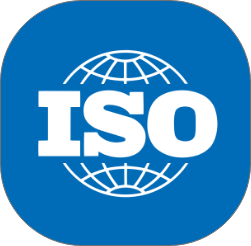 ISO 27001 and ISO 27017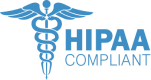 HIPAA Compliant

EU-US Privacy Shield Framework Compliant

GDPR Compliant

PCI DSS Compliant Payment Processing