The Ultimate Checklist For a Powerful Multilingual Knowledge Base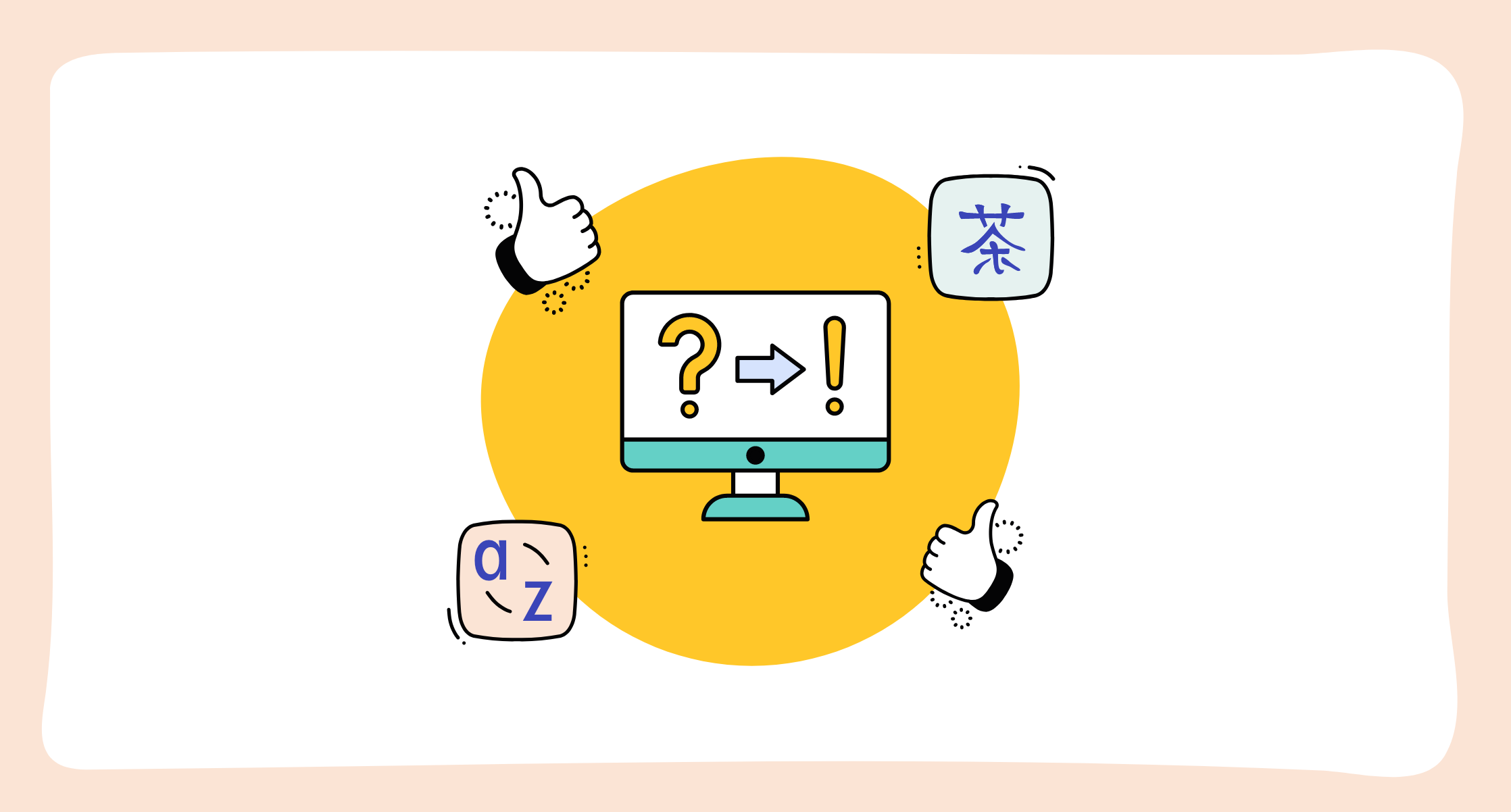 Who is a "Happy Customer"? It's simple…or maybe not!
Someone who feels empowered with your product/service.
Who gets quality solutions to their issues effortlessly.
Who is perfectly shielded from any kind of discomfort or incoherency by your product.
Now, the real question is how do you convert your customers into "Happy customers"? The answer is by providing them with fantastic customer experience (CX) which starts with a comprehensive Knowledge Base!
When your customers live in a different linguistic culture than your company's default language, you need to replace it with an all-inclusive "Multilingual Knowledge Base". An Intercom study reported that 70% of end users are more loyal to companies that provide support in their native language. 
Thus, to help you build a more strategic multilingual knowledge base, we have prepared an ultimate checklist for you. By ticking off the pointers in this checklist, you can take your brand localization to the next level.
Before we jump to the checklist, let's discuss how a human-centric CX framework is essential for your global business, and the role a multilingual knowledge base can play in shaping your brand across different regions of the world. 
Why Build A Multilingual Knowledge Base?
Listed below are few reasons why global companies should create a complete set of help center articles to provide customers the opportunity to resolve their queries without relying on customer support agents.
To comprehend the complex issues in a simpler way: For a company that sells a product/service that's peculiar and tough to comprehend (for instance, B2B SaaS), providing a detailed & full-fledged knowledge base to the customers works like a charm. It helps companies build credibility and thus increase overall customer satisfaction.
Modern customers want a DIY solution: Contacting customer support is the last thing most customers want these days. Ipsos' Customer Experience team shared their findings through the paper — 'The Forces of Customer Experience – The science of strong relationships in challenging times' — that one of the key performance metrics is Control.  "Control is about helping customers feel that they are in the driving seat. It means providing customers with meaningful choices and the ability to access the full range of services and options available."
Online shoppers prefer native language: A survey conducted by CSA Research revealed that 60% of online shoppers rarely or never buy from English-only websites. Do you think that global companies can afford to lose such a large customer base? Hardly!
Quick ticket responses & faster service: For any ticket raised on the common issues related to your product, support staff or even live-chat bots can easily & quickly send the relevant help center content to the customer without keeping them waiting.
Less dependency on multilingual support staff: Finding and training multilingual support agents is tough and complex. Not to mention, counter-productive to efficiently using company resources. A well-prepared knowledge base in different languages can reduce dependency on support agents and increase productivity.
A boon for a "different time zones" scenario: Suppose there's a time difference of 12 hours between where your organization's headquarters is based and where your target customers are. Your customers ask queries or raise tickets, and it is after close of business. To avoid any inconvenience, you can configure your live chatbot and arrange the knowledge base in tune with the potential questions beforehand. Your customers will get immediate resolution without the wait!
Checklist For Your Multilingual Knowledge Base
Do Thorough Research On Your Target Group
Don't just blindly follow any stats on the surface. Do your own due diligence before breaking into a particular market. For example, India ranks at the top of the list of English-Speaking Countries in the World with an English-speaking population of 1,393,409,038 (Source: World Population Review). For a moment, you may think that the English language would suffice in India. But it's interesting to know that while English and Hindi are considered as the official languages, Hindi is the preferred language in northern rural areas and English in the urban areas (Source: Statista). So if your target group is entire India, you would need to segment your localization strategy.
Make It As Simple, Direct & Detailed As Possible
Providing content in your customers' native language would hardly work if your knowledge base lacks clarity. Confusing and hard-to-read content could contribute to customer dissatisfaction. They can even get along with some language translation mistakes but providing missing, and half-baked information is a sure-shot way to lose customers. Their motive is to understand your product and yours is to help them understand it quickly.
Points to check:
Prioritize The Most Common Ticket Issues
To get yourself ready with resources as soon as possible, start with the low-hanging fruits first. Point out the most common doubts and issues that your current customers often raise tickets to. List them down and prepare in-depth answers and guides on those topics. Don't forget to add relevant keywords to the help-center articles and SEO descriptions to ensure maximum visibility.
(Machine + Human) Translators = A Flawless Multilingual Knowledge Base
It's a no-brainer that Machine Translations have made localization processes simplified, time-effective and productive. But technology is yet to achieve such a feat where you can leave your MTs unattended. AI-powered translations require human interventions. Only a combination of machines and humans can create an extraordinarily effective multilingual knowledge base.
Want to create a foolproof multilingual knowledge transfer? Lingpad has your back!
Lingpad is a swift, cloud-based & AI-powered translation management system that helps businesses scale their localization needs exponentially from a single source of truth.
Apart from the Zendesk Guide integration, we are working on bringing more integrations with other customer service tools. Stay tuned by following us on our social media handles.
Globalization and localization always go hand in hand. If you want to grow your business across the world, you will have to focus on the long-tailed languages that different target groups speak. A detailed & multilingual knowledge base can help you take the customer experience to the next level.
Let us know if we have missed anything on this list, or if you found something insightful that will help YOU scale YOUR localization journey in the comments below!