6 Reasons You Need a Multilingual Knowledge Base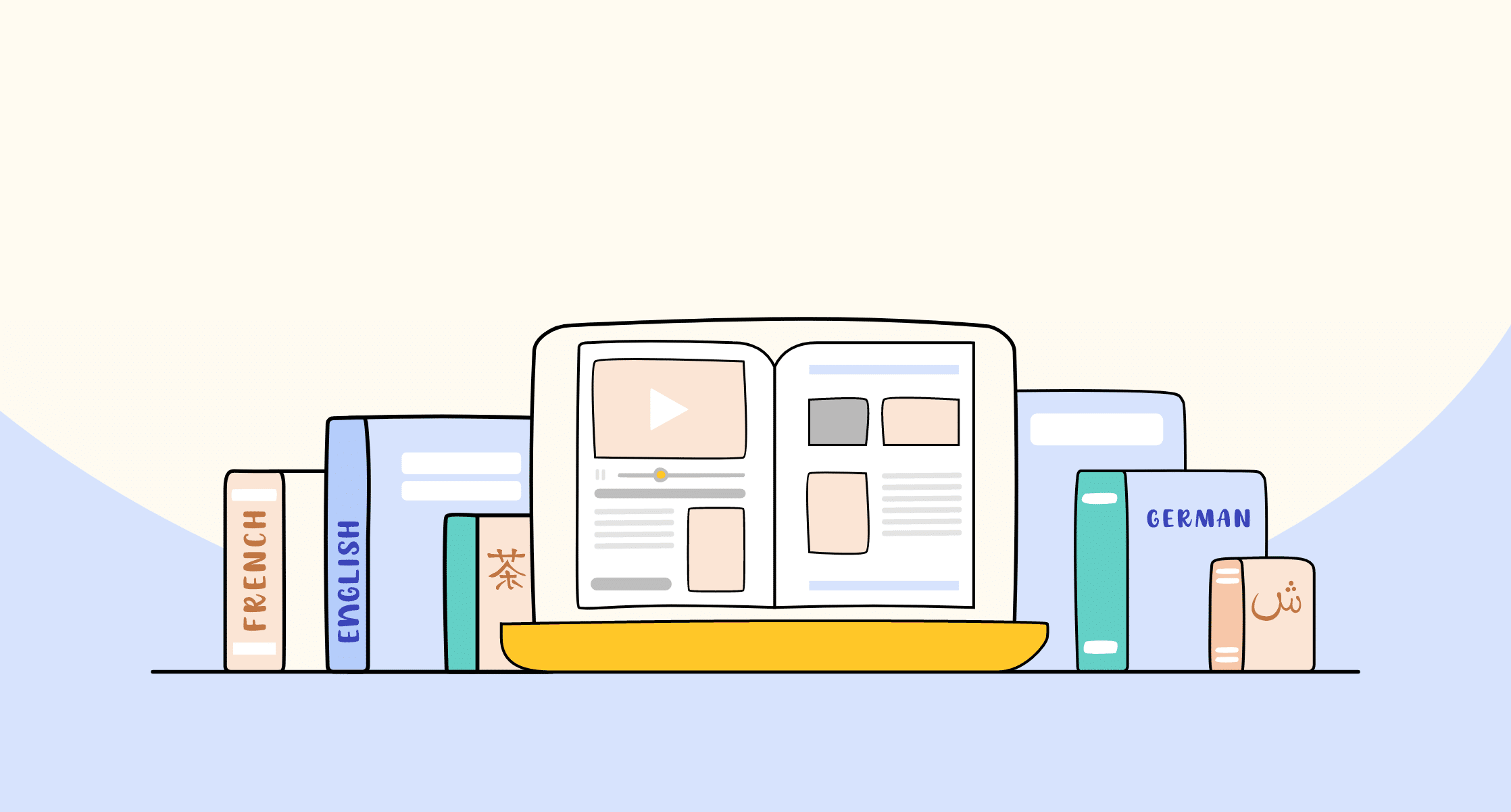 Julie is looking for a digital solution for an issue she is facing in her business. Her research leads directly to one of your blog entries – detailing how such an issue can be resolved with the help of your product.
Julie lands on your company website that's available in her native language. She signs up for the product. (Kudos on the translated content quality and the smooth lead-to-customer journey.)
She starts exploring the tool but gets stuck during the process. She looks for answers on how to overcome this hurdle online but couldn't find any helpful resources.
Consequently, she calls your customer support to help her with the process. The agent connects her to the person in charge who guides her through the process.
The story seems fine till now, doesn't it?
But here's the catch.
Wouldn't it become a lengthy and irritable process every time she needs guidance while using the product? This is exactly where a Multilingual Knowledge Base comes in handy!
What is a Knowledge Base?
A Knowledge Base is basically a repository or collection of information and content specially developed to help people understand about a product, service, or any subject matter in particular.
For example, a SaaS company can develop and maintain a knowledge base that consists of user guides to help them understand the functionalities of their SaaS product. The same company can also maintain a separate stack for its HR-related content including company policies, initial training content, etc. all in one place. This helps reduce the repetitive tasks every time a new employee joins the company.
For example, Zendesk has localized its website and help center articles in multiple languages.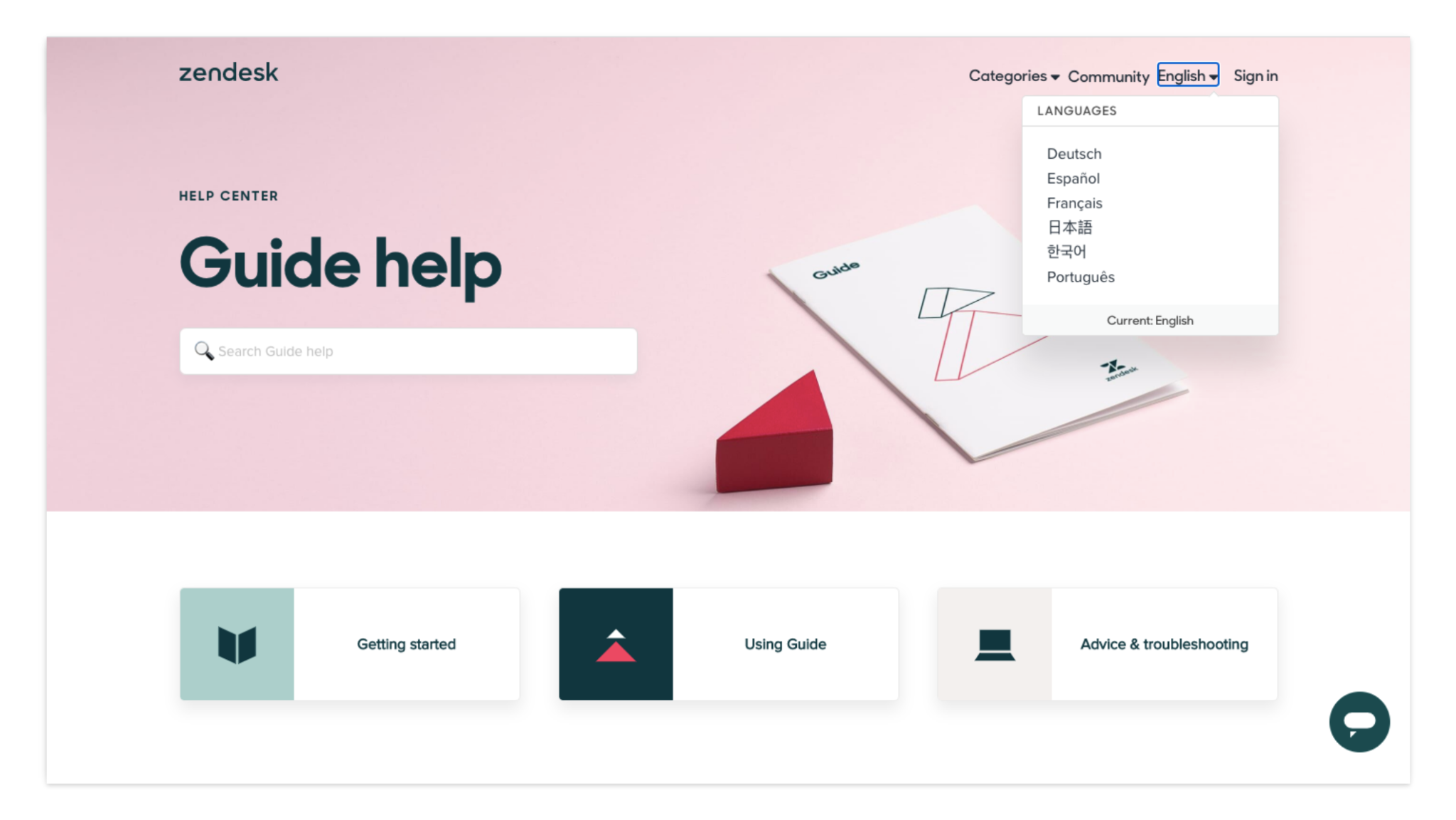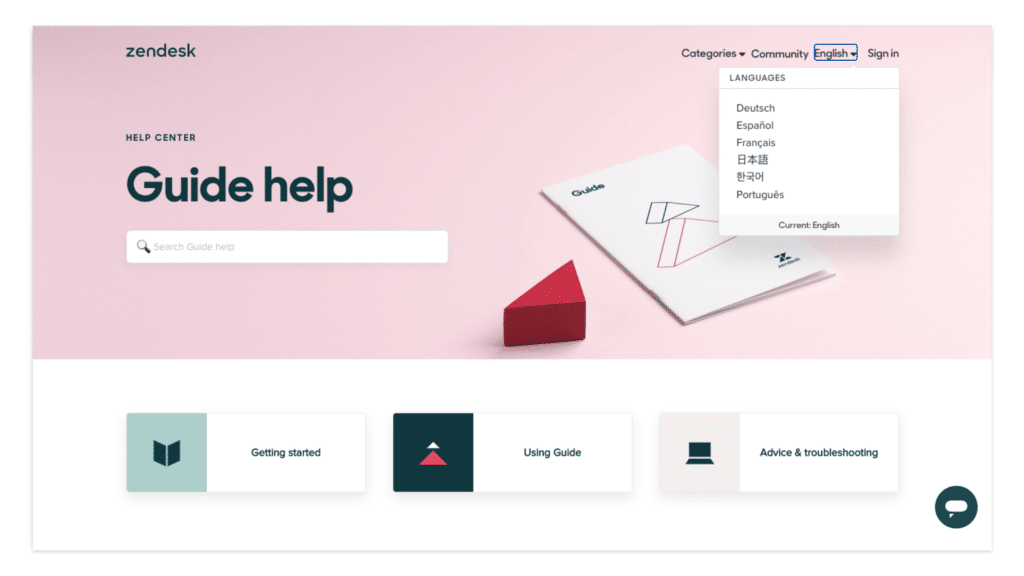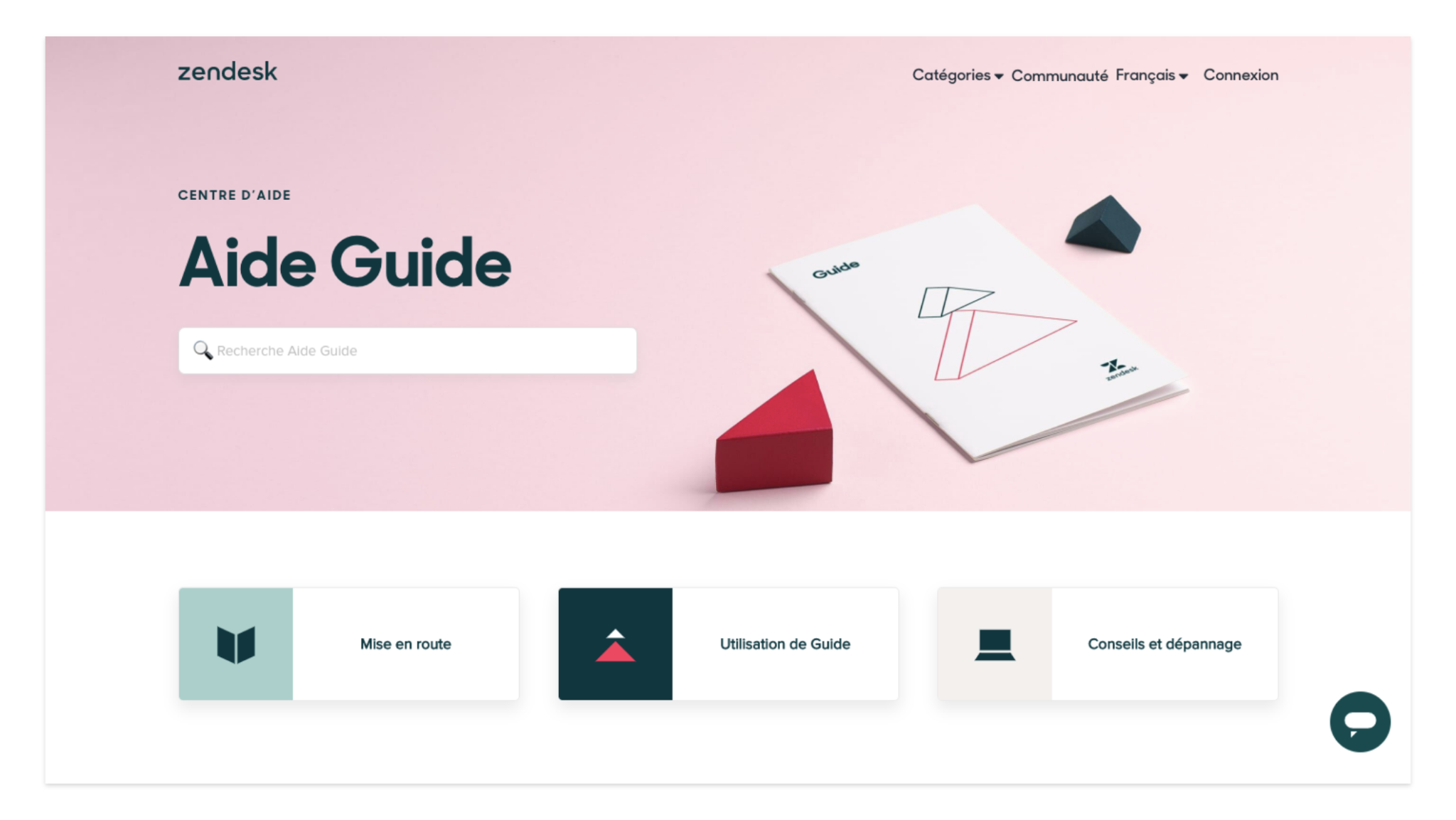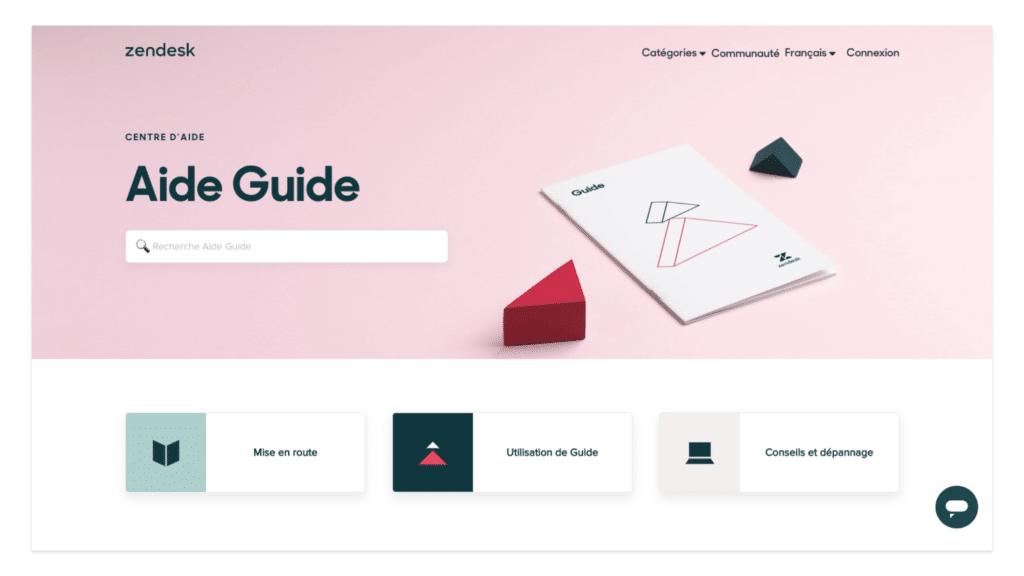 Since you're here, it won't be too awkward to consider that you already know the importance of a Knowledge Base and probably want to understand the importance of multilingualism in Knowledge Base. Thus, without any further delay, let's hop onto that!
6 Reasons You Need a Multilingual Knowledge Base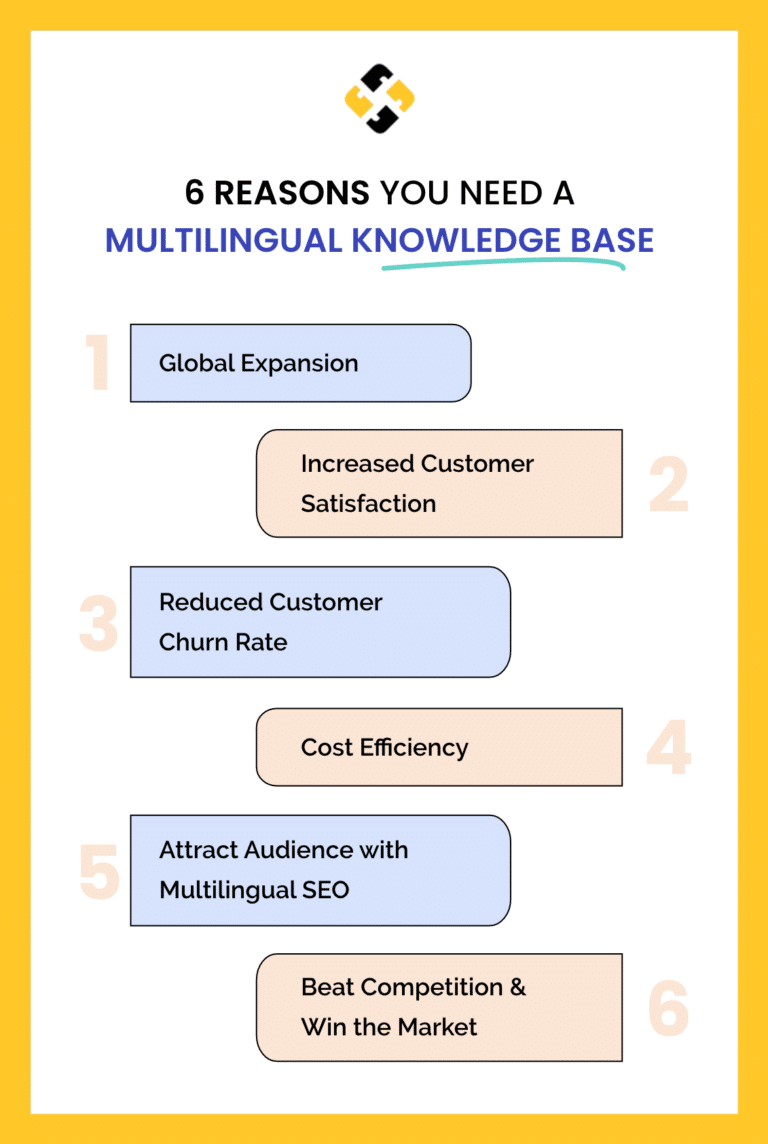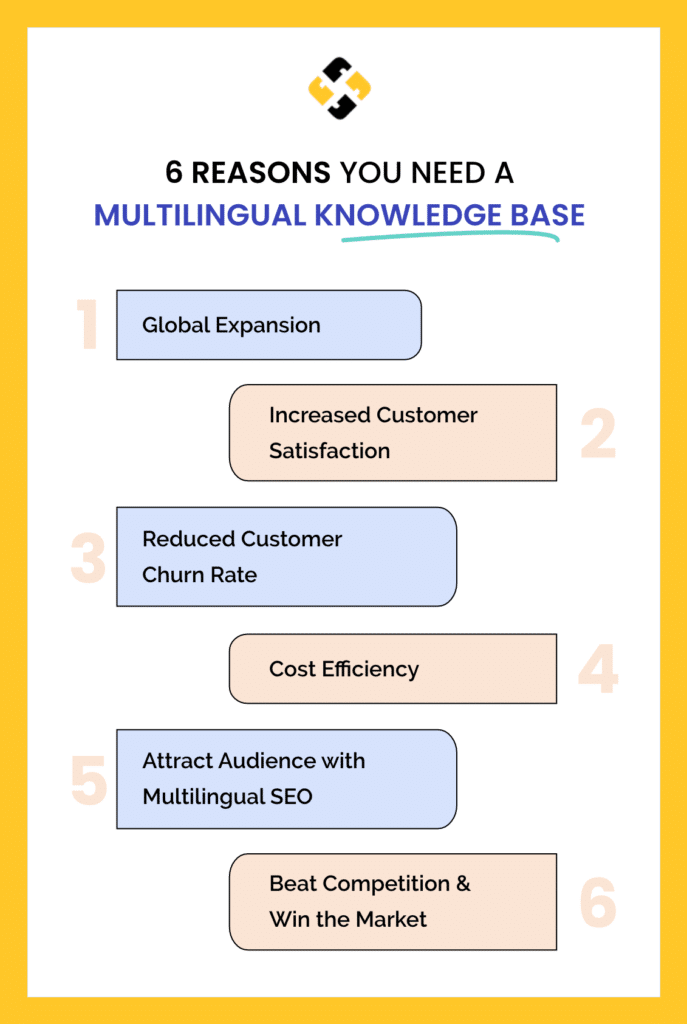 Most of the international businesses fail to sustain in multiple regions because they fail to catch the pulse of their customers living in another part of the world. Language barrier is the biggest factor that negatively affects the overall relationship between a company and its customers. In fact only 28% of customers say that they actually acknowledge multilingual customer support from companies; even though 88% of support teams are said to provide customer support in more than one language.
70% of end users say they're more loyal to the companies that provide customer support in their native language. Moreover, modern customers want DIY solutions to their problems. Contacting the support team is usually the last thing they want to do while dealing with a product.
This lays stress on how a multilingual knowledge base– consisting of the in-detailed user guides and support articles– can improve the overall customer experience of your company.
Sales reps can send properly translated content and user guides to the customers on the raised tickets and solve their queries instantly. Thus, your multilingual knowledge base and ticketing system together can boost customer experience drastically– converting your customers into loyal fans. Word-of-mouth from a loyal customer base can transform your company into a well-established brand that no amount of advertising can accomplish.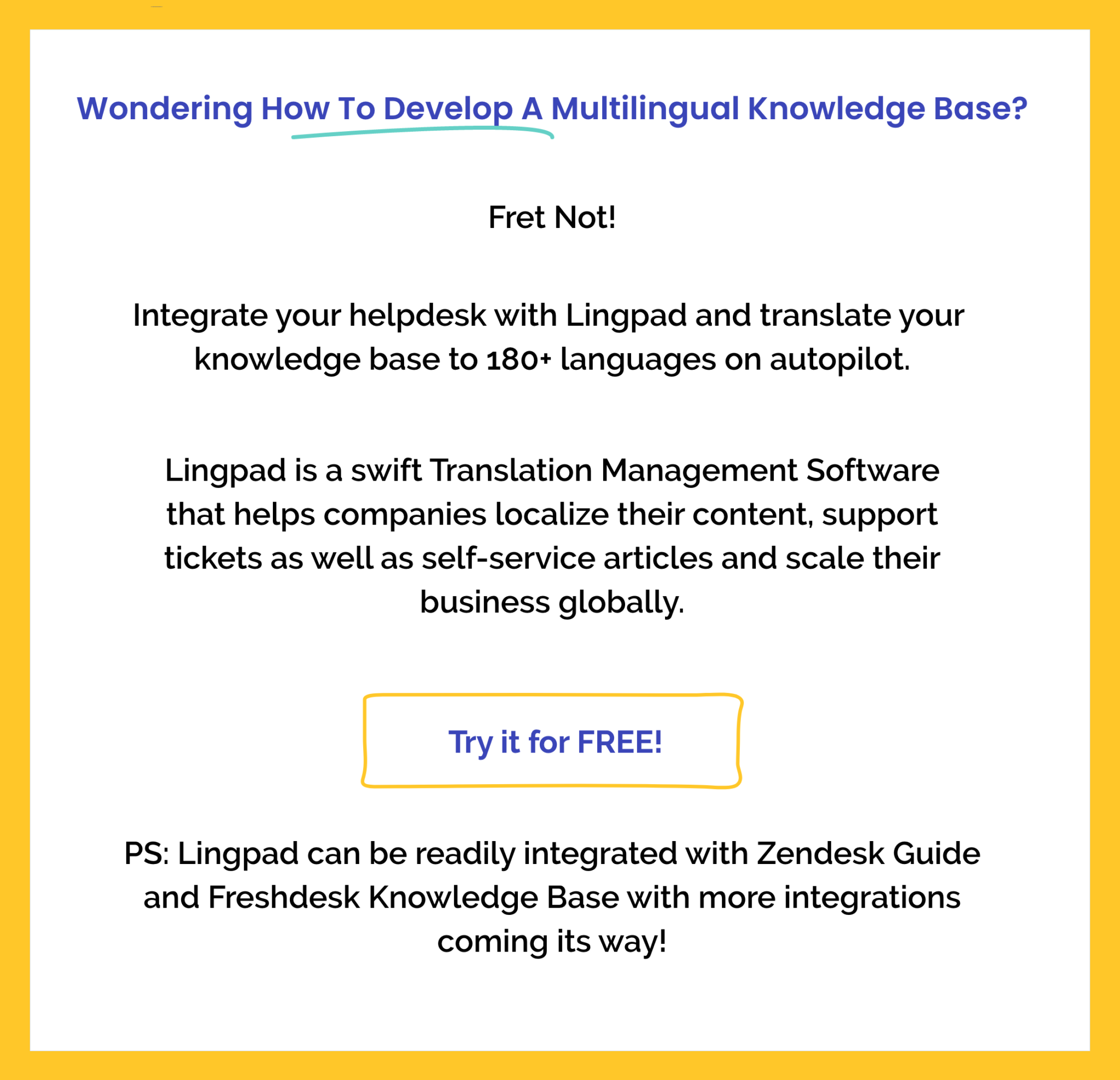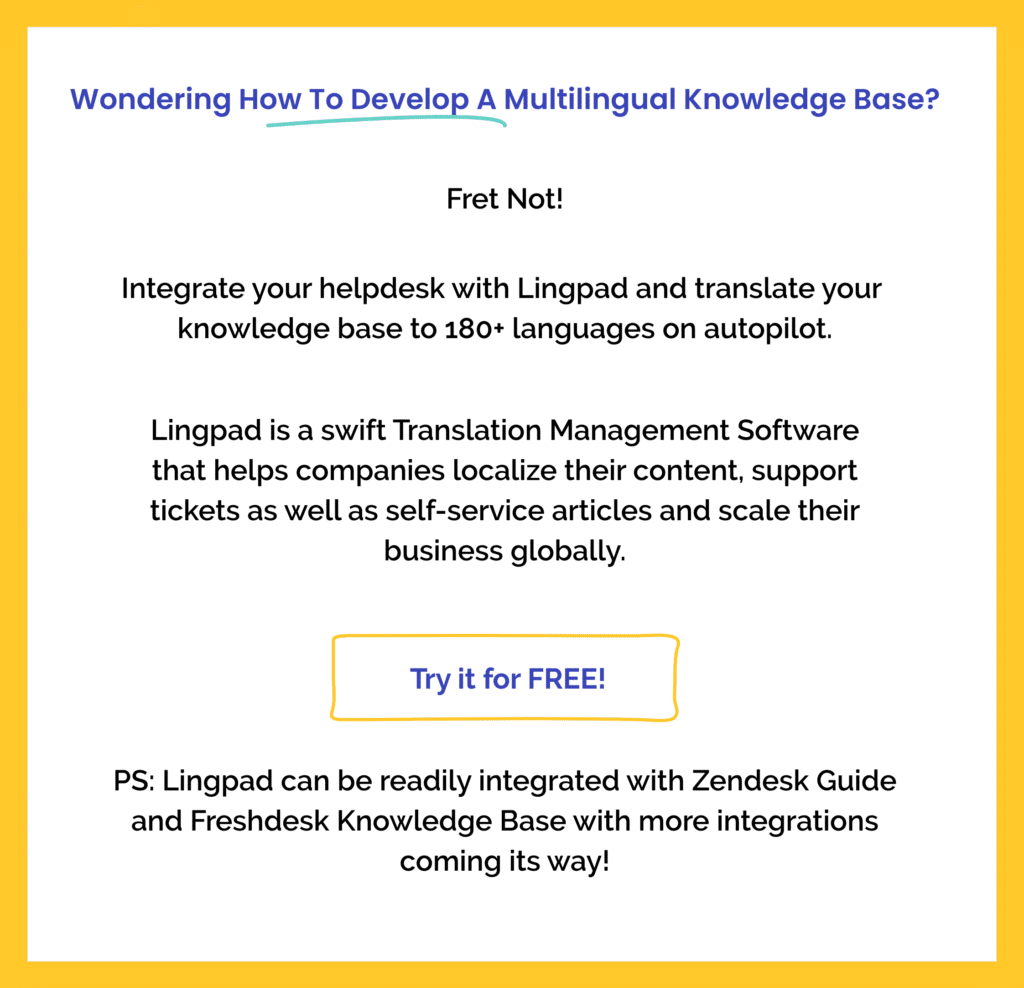 62% end users say that they're more likely to tolerate the issues in a product longer if the company provides customer service in their native language. This in turn reduces the overall customer churn rate for the company.
It signifies the importance of multilingualism in global business & the underlying opportunities that businesses can make a fortune from.
Avoid burning a hole in your pocket with the heavy costs of expanding your business. A multilingual knowledge base reduces the dependency on the native sales agents who can speak more than one language. Eventually, this cuts down the time and costs of hiring, training, and payrolls of sales agents. Your existing or non-native customer support agents can easily handle the tickets where the customer asks for a query that has already been covered in your Multilingual Knowledge Base.
It's fascinating to know that more than 50% of Google searches are done in languages other than English. Suppose one of your leads searched for the same query that one of the articles in your knowledge base solves in their native language.
Now, if your article is already translated to their language, it might pop up in their search results and they might click on it and read your content. This is how your localized knowledge base can attract your leads and can help you win the local SEO game smartly!
As we discussed above, the same Intercom report suggests that only 28% of the end users say that they actually get multilingual customer support. Hence, there's a huge opportunity that you can grab by targeting the markets with little competition.
With a multi-language knowledge base, you can provide excellent support to your customers and solve their issues conveniently. Even if your product has less features than those of your competitors', your chances of winning clients will increase with your quality customer support.
A quality customer support can do wonders that even the finest product can't! This is why a multilingual knowledge base plays an extremely important role in retaining your customers and keeping them loyal to your business.
If you're having complexities scaling your knowledge base translation process, we at Lingpad, have got your back! Let us help you visualize and develop your own multilingual knowledge base with ease.