Launching Our Freshdesk Knowledge Base Integration For Lingpad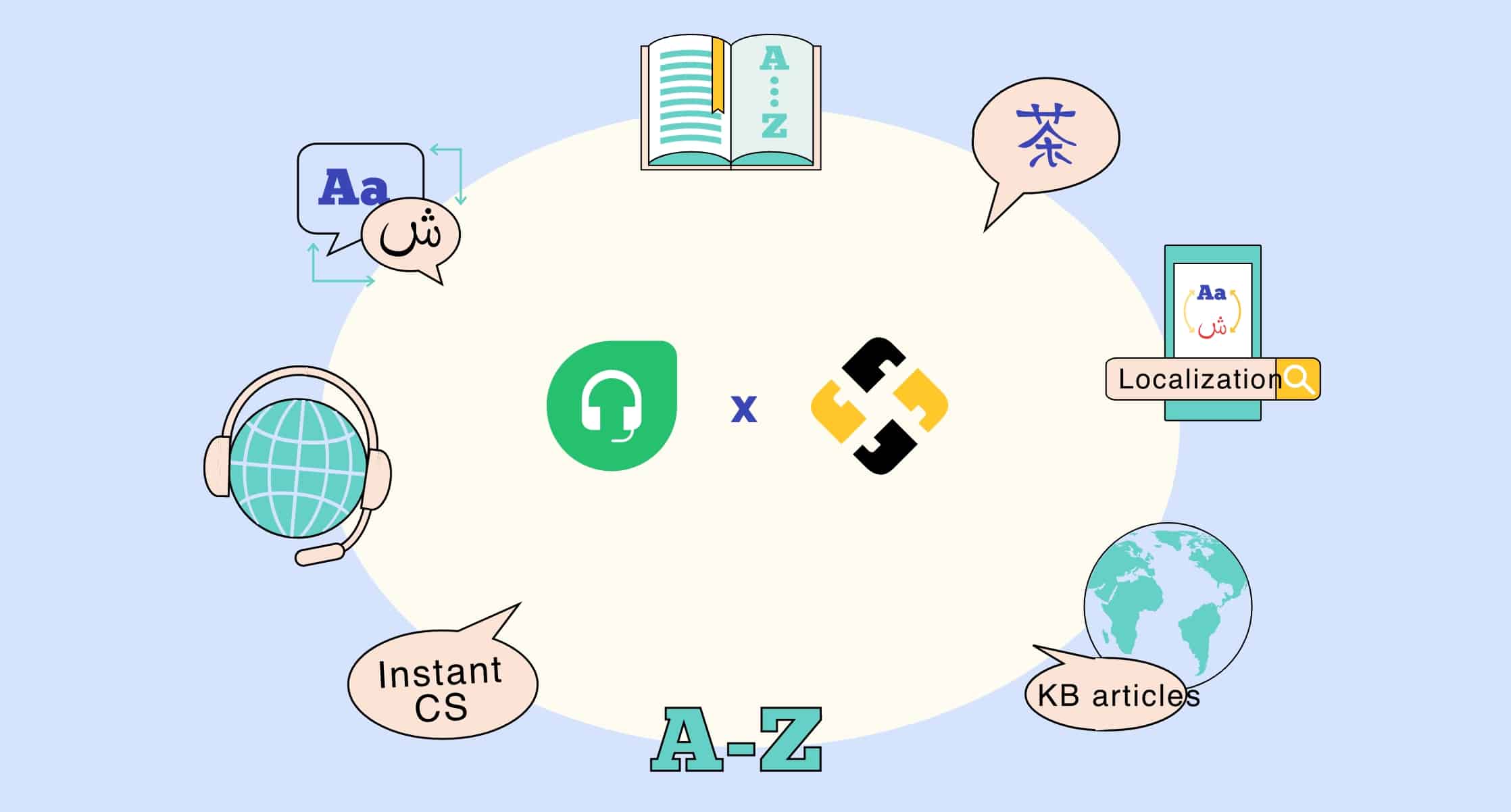 Why do I need a smart TMS to localize my Freshdesk Knowledge Base?
One may find translating a document a run in the park. But translating an entire knowledge base is no less than entering a maze.
You enter the translation nexus with enough confidence but after a while, it leaves you irritated, confused, and staggered. Ensuring a voluminous content is perfectly translated without losing its original context is tiresome and often prone to errors.
You can escape this nexus. Easily. If you have created your knowledge base on Freshdesk (or Zendesk), Lingpad will ensure a smooth transition of your content from one language to another.
Lingpad is basically a platter of effective and handy features that can help you shape and detangle your entire localization operation. Translating knowledge base articles is one of the core aspects of multilingual customer support operations.
We will discuss more on how Lingpad can solve this translation issue later in this blog post. But first, let's dive deeper into the issues that a business faces while translating its knowledge base into another language.
Problems that businesses face while translating their Freshdesk Knowledge Base
Alright. But how would Lingpad help with my Freshdesk Knowledge Base?
Freshdesk is one of the most powerful omnichannel customer service software in the industry. Its user-friendly UI enables businesses of all sizes to deliver exceptional customer service across digital and traditional mediums.
With its multiple robust features and offerings, Freshdesk has been helping businesses provide quality customer service and achieve their CSAT goals.
Another useful feature that Freshdesk provides is setting up a knowledge base for your company. A well-planned knowledge base can help companies improve their customer experience significantly.
This is the reason global companies are focusing on localizing their knowledge bases in multiple languages. However, as discussed earlier, they often face difficulties transitioning their help-centre articles to other languages.
To help you solve all the translation scalability issues, we have freshly launched the Freshdesk Knowledge Base Integration for Lingpad.
How Freshdesk Knowledge Base X Lingpad ensures a seamless translation process of your knowledge base
If you're having a hard time finding professional translators with proven experience, say no more! You can choose from our Language Service Partners and work with the best translation experts. And don't worry about the industry you're coming from, our language service partners cater to all industries.
This is how Lingpad helps you map out your entire knowledge base and localize it seamlessly, bit by bit. It provides you with streamlined translation workflows where there's no scope for human error. Pace up, organize, and translate. With Lingpad, simplify localization!
When your business expands globally, a multilingual knowledge base works as an essential bridge to fill the language gap between you and your customers. But the dreams of thriving across the globe often succumb to the language barrier. Lingpad helps you realize that dream – efficiently and effectively. With Lingpad, you can localize your entire ecosystem — right from customer support to help desk content to website — it aids you to scale your content translation in over 180+ languages. Target any market you wish. Woo, any audience you want. With Lingpad, thrive globally, and grow consistently.